Fish Tavern Damouchari Pelion | Georgios Bastounis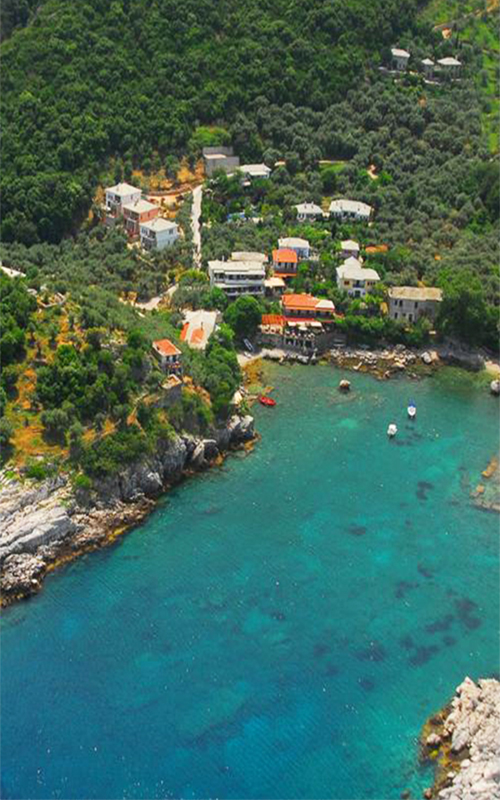 Damouchari is the only natural harbor on the south side of Pelion. It is a small picturesque and quiet settlement that consists of two small bays that are joined by a peninsula on which there are ruins of a castle.

The North Bay is still a harbor with taverns and houses. The South has a beautiful beach full of white pebbles and crystal clear waters, which together with the neighboring gorge, give Damouhari a wild beauty. Its marvelous beach with white pebbles in the wild natural and imposing scenery provoke the visitor.

You can walk to the picturesque paved cobbled streets within the settlement, as well as to the one that starts for Tsagarada, overlooking the blue Aegean Sea. From the northern side of Damouchari, you will find the path leading to the very beautiful Papa Nero beach.

The cinematic version of the world-renowned musical "Mamma Mia" was filmed in Damouchari in September 2007. It was a great experience for all the locals to host such a great production. This has made Damouchari a real attraction for even more visitors, but also for hosting beach events.